A message from Enrique:


This issue looks at the Nuclear, Biological and Chemical (NBC) terrorist threat from the health and safety perspective. Industrial hygienists and other EH&S professionals have the right kind of background, training and expertise to develop effective strategies for protecting first responders and emergency medical services personnel as they perform their critical functions in such an event. (Click About us to see more about our related experience). The articles in this issue explore several areas where EH&S professionals can help in preparedness planning and will guide you to other online resources to learn more about this important issue. Be sure to read the Web Resources section for an upcoming satellite broadcast training course on NBC. Also, take a moment to look at our contest and chance to win a free hardcover edition of Gaviotas: A Village to Reinvent the World, by acclaimed journalist and author Alan Weisman. It's an incredibly uplifting and true account of how a group of pragmatic Colombian dreamers turned a corner of that war and narco-terrorist ravaged land into an on-going, ecologically sustainable community. I think it's a fitting counterpoint to this issue's topic, and I'm sure we can all use a little bit of good news right about now. Enjoy,

Enrique Medina, CIH


Preparing for a Terrorist Incident: A Practical Approach for Hospital Emergency Departments
It's a quiet night in the Emergency Department (ED) at a local hospital. A man comes in with an unconscious child, still breathing. The man himself is weak and complaining of eye pain. While attending to the child, two nurses start feeling weak, with shortness of breath and dim vision. At the same time, five other people arrive at the ED with similar symptoms. What's going? What immediate actions should we take?
---
The ABCs of the NBC (Nuclear, Biological & Chemical) Threat
Terrorism experts like to point out that it's not "if" but "when" Mass Casualty Incidents (MCI) will play out in American hospitals. While the majority of terrorist incidents worldwide result from the use of explosive devices, such as New York's World Trade Center and the Oklahoma City Federal Building, the NBC threat is a sad fact of life today, as shown by last year's rash of anthrax scares across the country. NBC weapons are relatively inexpensive, easy to make, difficult to detect, and disseminate through the air, making them ideal for use in large, crowded or enclosed spaces (sporting events, subways, etc.). Let's take a look at the basics of NBC weapons.
---
The START System (Simple Triage and Rapid Treatment)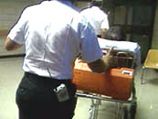 Based on the concept of "the greatest good for the greatest number of casualties", the triage process was developed as a way to manage casualties in the battlefield. A Mass Casualty Incident poses unique challenges for triage due to the proportionally high number of psychogenic casualties. The START system, a modified variant on the traditional 4-stage triage, is useful in NBC cases.
---
Decontamination after an NBC incident applies not only to the victims, but also to first responders and medical staff, as well as EMT vehicles and ED facilities and equipment. At a minimum, decontamination involves removing the patient's clothes, shoes and jewelry. Remember that these items are evidence and need to be properly bagged, labeled and secured. It is best to train and assign one person to oversee this task, in coordination with law enforcement.
---
If you are interested in learning more about the NBC terrorist threat and ways to plan and prepare, here is a short list of web sites that can provide you with additional information. Most are linked to many more additional sites.
---
Contest: Write a Story, Win a Book
This is reader participation time. The rules are simple. All you have to do is send us a short e-mail describing a training tip or tool you experienced (as trainer or student) that helped you or someone else "get it".
---
....continued from top
Preparing for a Terrorist Incident: A Practical Approach for Hospital Emergency Departments
This is the likely beginning of a Mass Casualty Incident (MCI) as seen from the emergency room's perspective. The definition of an MCI is one that involves more than 40 victims, where a trickle can become a tidal wave of patients in a very short time. In this example the cause of the MCI is a nerve gas, one of many in the arsenal of Nuclear, Biological or Chemical (NBC) weapons available for a terrorist attack. Whatever the cause of an MCI, to stay open during the crisis the ED must have a plan to ensure the staff's health and safety and keep the facility free of contamination. Here are some issues to consider.
Emergency Medical Services in an NBC Mass Casualty Incident
Like the opening scenario, the March 20, 1995 Sarin nerve gas release in the Tokyo subway resulted in 12 deaths, several hundred injured (including more than 130 first responders), and 5,500 people who sought medical attention. Over 80% of the people affected arrived at medical facilities on their own.

In an MCI, most survivors "vote with their feet" and seek medical attention at the nearest hospital. Less than 20% of victims in hazardous materials incidents typically get treated at the scene, as many refuse to wait for first responders to evaluate, decontaminate and transport them to medical care facilities. This means that hospitals provide most of the initial care with little or no advance warning of incoming casualties. The closest facilities become overwhelmed while out-lying hospitals may have empty beds.

A unique feature of NBC terrorist attacks is the high number of psychogenic injuries resulting from emotional and psychological stress, as compared to physical injuries and illnesses. The sheer numbers of arriving victims distract staff from the truly critical cases, and increase the risk of cross contamination of staff and facilities, which can quickly put an ED temporarily out of service.
The Preparedness Gap
Most first responders and medical facilities in the U.S. are not prepared to handle an NBC incident. Simulation exercises in New York, Los Angeles and Salt Lake City resulted in hundreds of "casualties" among first responders and widespread "contamination" of hospital emergency rooms. Some of the problems were lack of coordination between disaster plans for various types of contingencies, the poor quality of available plans, and resistance among medical personnel to planning, due to the low probability of an incident.

The Domestic Preparedness Program, a partnership between DoD, DOE, FBI, FEMA, and EPA to help local, state and federal emergency responders prepare to handle NBC incidents, developed the NBC "Delta" program for emergency medical services. It focuses on bridging the gap between current emergency preparedness capabilities and a fully functional medical emergency response system.
Effective Planning
As with everything else, it starts with planning. However, the focus is on the planning process instead of the final disaster plan. Using an "All Hazards" approach, planning involves inventorying current capabilities, using realistic scenarios, addressing critical elements, and correcting deficiencies in training, equipment and supplies.

There are similarities between a typical hazardous materials incident (HazMat) and an NBC attack. Both require paying attention to four basic concepts: Self-protection, Triage, Decontamination, and Treatment. One important difference is that NBC incidents are crime scenes and must follow law enforcement practices for evidence gathering and preservation. Another is the danger of secondary devices meant to incapacitate first responders and emergency medical care providers.

If you are responsible for health & safety or a member of the employee health & safety committee, a good place to start is by setting a goal for your hospital to be able to safely assess and treat at least one patient exposed to hazardous materials. OSHA's standards for Hazardous Waste Operations and Emergency Response (29CFR 1910.120), Bloodborne Pathogens (29CFR 1910.1030), and Respiratory Protection (29CFR 1910.134), can be used in combination with Universal Precautions to develop appropriate personal protection and decontamination procedures in the event of an NBC incident.
Self-protection

The fastest way to shut down an ED during an NBC incident is for medical staff to ignore personal and respiratory protection measures. A nurse, EMT or physician treating a patient with contaminated clothing or skin can become disabled in a short time and spread the contamination to others in the process.

When treating victims of chemical or radiological exposure, the level of personal protection equipment (PPE) depends on the chemical, its form and concentration. Absent detection instrumentation, level "B" protection is needed for initial decontamination and assessment of unknown agents. This includes a chemical resistant suit, inner and outer gloves, and full-face SCBA in pressure-demand mode. Only after proper patient decontamination, can health care workers downgrade to level "C", including chemical protective clothing and gloves, goggles, and half or full-face air purifying respirator with organic vapor and HEPA filters, or level "D", if no inhalation hazards are present.

Protection against biological agents such as anthrax or toxins, which have a lag time between exposure and appearance of symptoms, may involve no more than standard universal precautions and treating every patient with respiratory complaints or open wounds as an infectious source. Upgrades to respirators with HEPA filters, (P-95 or better) and negative pressure enclosures may be necessary for pneumonic and viral diseases and in places where aerosols may be generated, such as lab centrifuges and autopsy rooms. Isolating infectious patients and offering prophylaxis to health care personnel to control the risk of secondary transmission may be advisable in some cases.

Emergency Department staff and EMTs need to be trained on the properties, uses and limitations of various types of personal protective equipment, such as chemical resistance clothing, gloves, respirators, and eye and face protection. Establishing general guidelines matching NBC agents to PPE can simplify the process. If the ED cannot obtain all the needed equipment, arrangements should be made with a properly equipped fire department or HazMat team to provide initial level "B" support.
Triage
Triage is a method of classifying incoming patients based on the seriousness of injury and assigning treatment resources on a priority basis. In the U.S., triage is practiced differently due to the general availability of resources to treat all disaster victims. However, during an NBC incident the need to select which patients will receive treatment can cause psychological and emotional stress on health care workers. There are many variations of triage, so it's important to cross train with EMTs and outside responders to avoid confusion and to become more comfortable with the process. All victims transported by EMTs should be re-triaged at the hospital since effects may be delayed from hours to days, depending on the type of NBC agent. A streamlined triage process called START is described in a related article.
Decontamination
From a logistical standpoint, "decon" is one of the most challenging steps of the response effort to an NBC incident. Most victims of a terrorist attack will not be decontaminated at the scene and health care facilities will have to take on that added burden. Lacking adequate detection methods to confirm contamination, victims should be decontaminated based on suspicion alone. However, decon needs to be taken seriously by medical personnel to avoid compromising the entire ED. EMTs also need to protect their vehicles and helicopters by decontaminating victims prior to boarding or wrapping them in disposable chemical resistant bags or sheets as temporary barriers to liquids and vapors. Emergency room and EMT personnel need to be properly protected and become familiar with correct patient and equipment decontamination procedures. The Decontamination side bar provides some guidelines to help in your planning.
Treatment
Treatment for the myriad chemical, biological and nuclear agents, as well as injuries from explosive devices is a highly specialized field. As in other trauma injury cases, performing life saving intervention and stabilizing the patient are top priority for NBC victims. Preparing and reviewing treatment guideline cards for particular protocols can help health care workers function more efficiently during an MCI crisis. Antidote kits such as the Mark I, containing atropine and pralidoxime chloride are available for treating nerve gas exposures and pesticide poisoning. Equipment such as ventilators and negative air pressure enclosures will be needed when treatment shifts from the emergency to the recovery phase, along with adequate medication, food, water, clothing and emotional support for both patients and staff.
Other Key Issues
While this article focuses on the health and safety of emergency medical services personnel during an NBC terrorism incident, other important issues also need attention. A fully functional response capability should address security for the ED and other areas of the hospital, traffic and crowd control, internal and external communications, coordination with outside response agencies, law enforcement and volunteers, and media relations. Crisis management planning also includes looking at business continuity issues such as having contracts in place with suppliers of ancillary products and services, cost tracking, record-keeping, emergency scheduling, and managing staff stress and fatigue during the emergency and recovery phases.

Taking steps to protect the health and safety of emergency medical services personnel and keeping the facility free from NBC contamination are the two best ways of saving lives and preventing undue suffering in the aftermath of a surprise terrorist incident.

[Top]
....continued from top
The ABCs of the NBC (Nuclear, Biological & Chemical) Threat
Nuclear
The U.S. has strict controls over sources of ionizing radiation. However, releases can result from a nuclear reactor accident, an industrial accident, or radiation dispersal by a terrorist act. Radioactive materials can emit alpha, beta and gamma radiation, as well as neutrons. Exposure can be internal (i.e., from breathing or ingesting alpha particles), or external, (from exposure to beta particles, gamma rays and X-rays). There are detection instruments that measure the amount of radiation in the air or emanating from an object. The ways to protect ourselves from radiation exposure are time, distance and shielding. While the probability of such releases is low, emergency medical facilities need to prepare their staff to treat victims of such an incident in a safe and protective manner.
Biological
Biological agents are the most toxic per unit of weight compared to chemical agents. They are easily accessible and can be mass-produced. Their small size, ranging from 1 to 5 microns, makes them an inhalation hazard. They are of three general types: bacteria (i.e. plague, anthrax, and tularemia), virus (smallpox, Ebola, Viral Equine Encephalitis), and toxins (botulism, ricin, and Staphylococcus Enterotoxin B). Their effects can range from incapacitating to lethal and may take from hours to days, depending on the organism's incubation period or the toxin's mode of action in the body. Their limitations are mostly related to their delivery and dispersal mechanisms.
Chemical
The most widely used are the chemical warfare agents. These are generally liquids dispersed as vapors or aerosols, although some are gases. They range from very volatile to very persistent agents, which can be more difficult to remove and may cause secondary damage after the initial release. Much faster acting than biological agents, they can cause cellular damage from seconds to hours after exposure. Injuries from chemical agents range from irritation to incapacitation, to death. The routes of exposure are through inhalation and dermal contact. The categories are: nerve agents (Sarin, Tabun, Soman, VX), pulmonary intoxicants (chlorine, phosgene), vesicants or blistering agents (mustard, Lewisite), riot control agents (mace, pepper spray), incapacitating agents (BZ), and miscellaneous chemicals, such as ammonia.

[Top]
....continued from top
The START System (Simple Triage and Rapid Treatment)
In this method, all "walking wounded" are immediately sent to a pre-designated area away from the ED for further observation for at least one hour or longer. These patients represent the "minimal" care or "Green" tags, and the vast majority will probably be discharged with no treatment. A hospital cafeteria, auditorium or even a nearby school hall may serve for this purpose, provided it can be decontaminated after use.

The rest of the patients are individually evaluated by observing three conditions; respiratory status, perfusion/pulse, and neurological status. A patient considered "immediate" for any condition stops the evaluation, is tagged Red and sent to treatment right away. Patients scoring normal in all status checks are labeled "delayed" (Yellow), meaning they can wait for care after initial first aid, while patients showing no respiratory effort are termed "expectant" (Black) and considered non-salvageable. After simple training, this process can be performed by less experienced medical personnel and takes about one minute per patient to complete.

[Top]
---
....continued from top
NBC incident Decontamination
In cases of biological agents, this step may be all that is needed as the patient will only come in after the incubation period and will probably not be contaminated. Otherwise, washing with soap and water should be sufficient.

For chemical agents, decontamination performed early on can significantly reduce exposure and subsequent degree of illness or injury. This is more important for liquid chemicals than vapors, which will evaporate more quickly and have fewer residual effects. In all cases, the patient should be washed with soap and water as soon as possible. Incidents involving nerve agents (Sarin, VX), sulfur mustard and Lewisite also require a 1:10 chlorine bleach-water solution after washing to neutralize the chemical's action. This should be followed by a fresh water rinse to avoid the bleach's irritant effects. Exposure to ammonia, chlorine, mace, tear gas and pepper spray should also include thorough eye irrigation with water or saline for 15-20 minutes.

In addition to patient decontamination, it's important to maintain containment to prevent the spread of radioactive, chemical or biological agents. The decon area should be located outside of the ED. Water runoff from decon showers must not be allowed to flow to ground or storm sewers, to prevent further contamination or environmental damage. Decon water may be needed as evidence or to provide samples for identifying the agent. The decon system must have provisions for privacy, protection from exposure to inclement weather, and for keeping a clear separation between "dirty" and "clean" areas.

Health and Safety professionals at medical facilities need to collaborate with local responders, HazMat teams and other area health care facilities to find creative ways for mass decontamination and conduct practice drills. Some options to consider include designating shower areas in the hospital with controlled ingress and egress, renting portable decon trailers used in hazardous waste cleanups, setting up portable showers and collection pools, or even using fire hoses or fire truck deck guns to spray large groups of people. Health care personnel involved with patient decon and treatment will need access to disposable supplies and equipment and personal protection gear to ensure their safety, and will need to undergo decon when entering the ED's "clean" areas.


[Top]
---
....continued from top
References on the Web
Chemical and Biological Defense Information and Analysis Center's page on Domestic Preparedness: www.cbiac.apgea.army.mil/directory/dom_prepar.htm

US EPA Chemical Emergency Preparedness and Prevention Office home page:
www.epa.gov/swercepp

NorEnvironmental, Ontario, Canada. A commercial site with a wealth of information on NBC agents, mode of action, and military technology for decontamination and preparedness: www.trillium.net/norenvironmental/sitemap.htm

Medical Response to Chemical Warfare and Terrorism, a 3-day satellite broadcast training program scheduled for April 20, 21, and 22, 1999 from 12:30-4:30 PM Eastern Time. It is sponsored by the US Army Medical Research Institute of Chemical Defense (USARMICD), FDA and the Centers for Disease Control, and designed for military, government and private health care professionals, first responders and other interested people. CEU credits are available. For more information visit the web site at: http://www.cw-med.org.



---
....continued from top
Contest: Write a Story, Win a Book
Briefly say what it was, how it was done, roughly how much it cost, and what the benefits have been so far. You can reveal as much about yourself and company as you wish, but we'll need at least your name to announce you as a winner. Our editorial team will look at the entries, select finalists for publication in our next issue, and ask you to vote for your favorite. The one with the most votes wins the book (I'll be the tiebreaker). We'll have Gaviotas shipped to the winner, personally signed by the author (I'm not kidding!). To read more about the book, check out the publisher's web site at: www.chelseagreen.com/Gaviotas/
---